Help us spread the word!
1. Share the film
We are giving the film away, in the ten most spoken languages, to anyone who could find it useful – like you!
Post it to social
Share it on WhatsApp
Show it at your next meeting
Open an event with the film
Tag friends, colleagues, or key influencers
Do a lesson based around the future we want
You can DOWNLOAD your own copy of the film here, in lots of formats: for Instagram, Twitter, Vertical, Facebook, WhatsApp and as an audio file. Warning - Contains Flashing Images:
Download in ENGLISH
The film is FREE and available to all to share under Creative Commons license CC BY-NC-ND 4.0. This means you CANNOT re-edit it, or sell it, or use it without the credits. Otherwise, please share it far and wide!
2. Respond!
What is the future you want to see?
Post your own one minute response video
Use the hashtag #ImagineFor1Minute
Challenge someone else to participate
A MESSAGE OF HOPE FROM GRETA AND THE POPE
Conceived in lockdown, and totally crowdsourced, the film is made from voice notes sent in from a variety of the most trusted humans on the planet, and the pictures are made from thousands of donated images sent in from citizens on every continent.
Our hopes for this film
Research has found we rarely take the time to imagine what a better future could be like. So we thought we'd make a film that helps these conversations begin. This film asks anyone, from world leaders school children, to visualise what needs to change and then to talk about it.
We've made this one minute film so it can speak to a single individual or an entire government. We hope it will help individuals think about the future they want, meetings get off to good starts and motivate people to share their hopes for the future, and start to make that future happen. We want it to be a catalyst for a better world.
It's been beautifully scored by legendary composer Max Cooper (in binaural sound) and
animated by award-winning experimental filmmakers / artists the McGloughlin brothers.
Supporters
This film has been made possible by support from the Planetary Emergency Partnership, WWF, Avaaz, Conservation International, FOLU, Global Commons Alliance, The Club of Rome, Nature4Climate, The Nature Conservancy, Climate & Sustainability, and Gower St. Additional individual donation from Noëlle Poncelet and Sandrine Dixson-Declève have helped to make this possible.
Credit list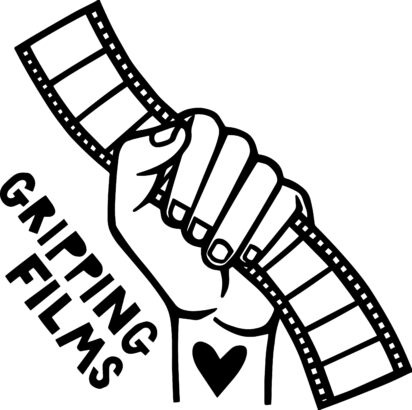 Gripping Films specialises in making films to create change – they've won over 30 international awards for their films with David Attenborough and others and have been nominated for an Emmy with their films for the BBC, PBS and National Geographic screened to the UN and EU Parliaments. Last year their viral short film "Nature Now" featuring Greta Thunberg was seen 70 million times, won two Webbys—and most importantly was critical in helping push high level global action in protecting nature to tackle climate change.
A GRIPPING FILMS PRODUCTION 
DIRECTORS – TOM MUSTILL @TOMMUSTILL
ALEX KIEHL @ALEX_KIEHL
EXECUTIVE PRODUCER – TOM MUSTILL @TOMMUSTILL
PRODUCER – EVIE WRIGHT @EVIEWRIGHT
DIRECTORS OF ANIMATION & VISUALS – THE MCGLOUGHLIN BROTHERS – PARAIC MCGLOUGHLIN @PARAICMCGLOUGHLIN & KEVIN MCGLOUGHLIN @KEVINMCGLOUGHLIN_GRAM
AUDIO EDITORS – FERGUS DINGLE @FERGUSDINGLE
SOPHIA EVANS @COCOZINHA
MUSIC AND SOUND DESIGN – MAX COOPER & THE WILD SEEDS @MAXCOOPERMAX @THE_WILD_SEEDS
ONLINE – BRAM DE JONGHE @BRAMONTHEGO & @SPECIALTREATSPRODUCTIONS
PRODUCTION ASSISTANT – LOUIS WHITE @LOUIS.JW
IMPACT @PROJECTIMPACTTEAM
With thanks to
The members of Avaaz.org and the contributors of ifnotusthenwho.me whose faces make up the majority of those in the film.
Dr. Charles McNeill, Austen Ivereigh, Owen Gaffney, Lenah Susianty, Julie Moniere, Camila Coelho, Kaixin Cai, Noelle Poncelet, Elise Buckle, James Lloyd, Nina Butslova, Sandrine Dixson-Declève and Luis Morago
These ten outstanding young climate campaigners and writers, whose voices form the chorus of the film:
Catarina Lorenzo, Jeremy Raguain, Juan Jose Martin, Adrian Toth, Kaluki Paul Mutuku, Ricardo Pineda, Shannon Lisa, Stamatis Psaroudakis, Tatyana Sin and Theresa Rose Sebastian
Project Impact
Project Impact blends engagement strategies with multi-platform storytelling to drive real-world solutions to real-world problems. Our work is scaffolded on peer-reviewed research in science communication, trust building, behaviour change, and diplomacy through the framing and delivery of factual narratives to lay audiences. Our past funders and collaborators include the National Science Foundation, US Department of State, CITES, United Nations, Doc Society, and experts at MIT and Yale.
Licensing
"Imagine For 1 Minute" is licensed under Creative Commons CC BY-NC-ND 4.0. This is the international Attribution-NonCommercial NonDerivative license. You cannot edit this film to create derivative products. You must give appropriate credit and you may not use the film for commercial purposes. ©Gripping Films 2020